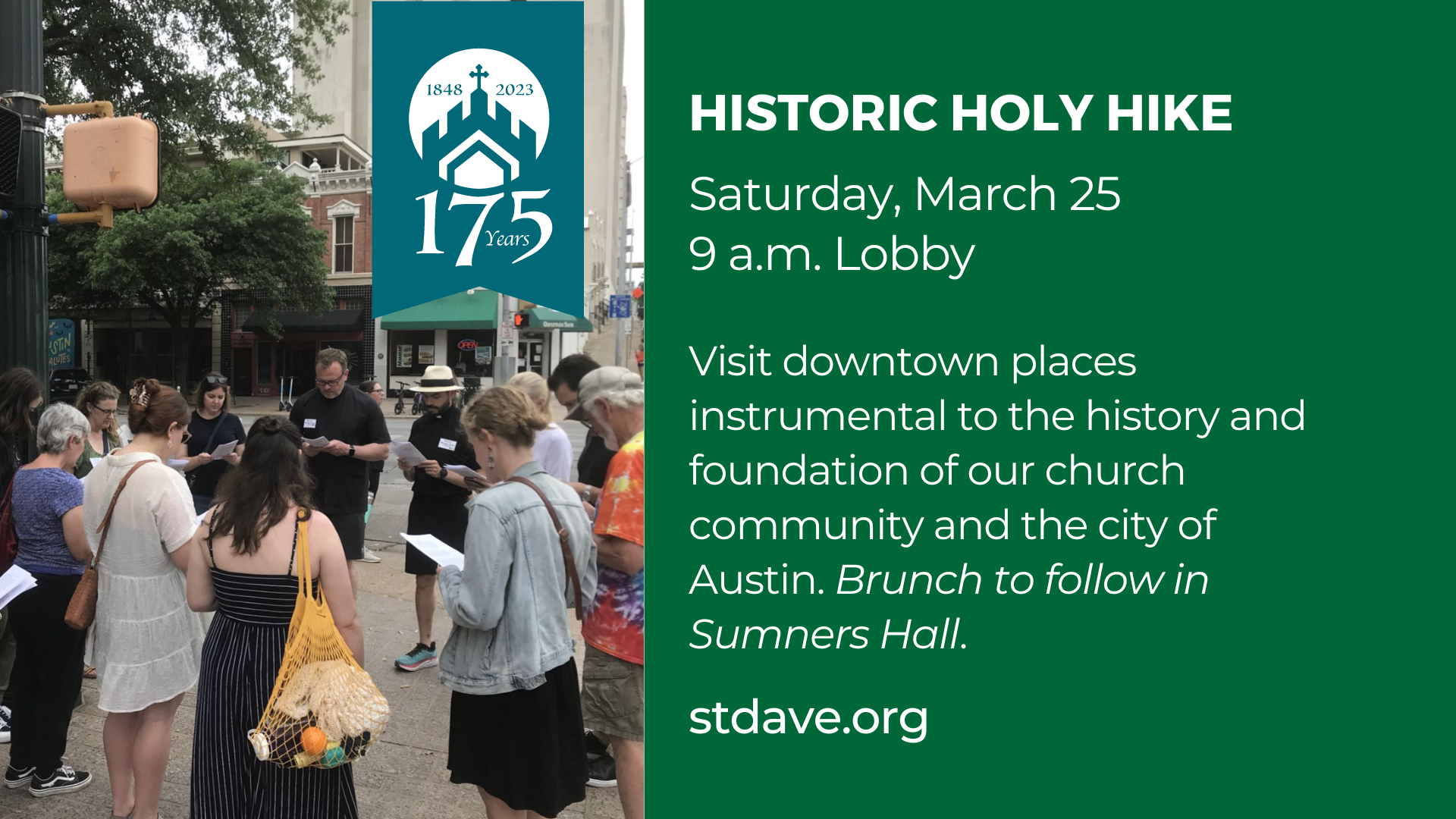 Saturday, March 18, 9-10:30 a.m.
Meet in the church lobby to join a special 175th Anniversary Holy Hike. This hike will take us to 6 different historical sites in and around St. David's, which were instrumental to the history and foundation of our church community and the city of Austin. This hike will take approximately 1.5 hours to complete on mostly flat paved city terrain.
We will worship in our ancestor's shoes as we pray the liturgy along the way and reflect on our past and dreams of the future. We will conclude the hike at St. David's, where you are then invited to join us for brunch and fellowship.
Register for March 18 Holy Hike
Please register for the March hike