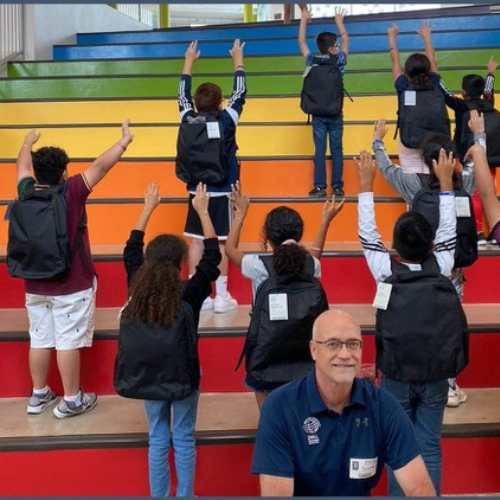 Title 1 schools are schools that have children from low-income families that make up 40 percent or more of the school's enrollment. The financial stress and poverty experienced by these children places them at risk of becoming low-achieving students. Title I schools receive Federal funding for programs to try to help lessen the achievement gap caused by poverty in their schools.
St. David's Church, with extremely generous support of Pay It Forward 9/11, works to provide Back-to-Schools supplies and backpacks to students at Norman-Sims Elementary School, a Title 1 school, in East Austin. Over 95 percent of the students at Norman-Sims Elementary are considered economically disadvantaged and 91% of the children are either Black or Hispanic. Your kindness and commitment to this project goes a long way in helping local kids who are experiencing racial and economic inequities in our community – thank you for your support!
There are two ways to help. We are asking for donations of classroom supplies to be purchased from our wishlist and shipped to church. Or donate funds online. Click "Give" select "Community Engagement," and choose the sub-fund "Pay it Forward 9/11." Donations are requested by by Friday, Aug. 11.

Purchase Classroom Supplies and Ship to Church

Donate funds for Classroom Supplies


Another way to help students is by becoming a Reading Buddy for Norman-Sims Elementary. Reading Buddies help support children to gain literacy by the 3rd grade by sitting with students one hour each week, reading to and with them, giving them personalized attention. Learn about volunteering, training, and requirements.