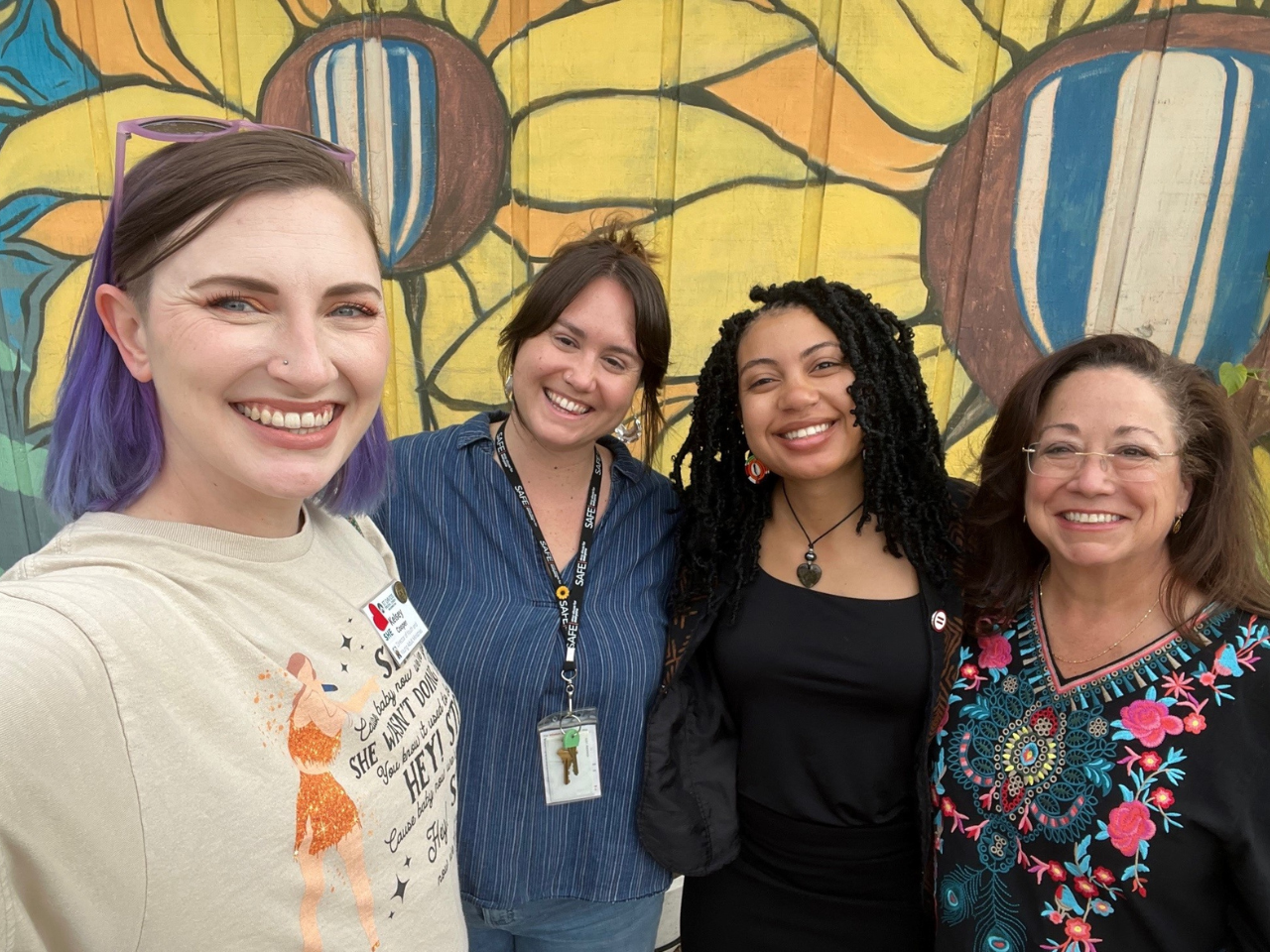 Friday, Oct. 6-Sunday, Oct. 8, volunteers from St. David's, our Youth Ministry, and Austin Area Urban League of Young Professionals united to paint the new intake room for the Sexual Assault Victim Advocacy Program at SAFE. The project coordinators sent the following letter of thanks to participants;

---
"Let the echo of your footsteps spark a ray of hope in the heart of the hopeless and appear as help to the helpless." — Abhijit Naskar
Dear Friends,
We would like to thank each of you for generously giving your time and energy this weekend to be part of the efforts to paint and redecorate the Intake Room for the SAFE Sexual Assault Victim Advocacy Program. We joyously completed the project on Sunday evening, and it looks beautiful!
With your help, we were able to not only paint this important room, but we helped interject this space with a sense of warmth, care, and love that all victims of sexual assault need and deserve.
We are very proud that our groups were able to unite and partner together to make this project happen. Together, we were able to make this space a bit more comfortable for all those who need it and to further support the invaluable services of SAFE. Thank you again for your hard work – it truly made a difference.
With sincere gratitude,
Destiny Brown, Vice President
Austin Area Urban League of Young Professionals
Dianne Hardy-Garcia, Director of Community Engagement & Advocacy
St. David's Episcopal Church
Sabina Ibarrola, Training & Clinic Coordinator
SAFE Sexual Assault Victim Advocacy Program
Get community engagement opportunities like this one sent to your inbox. Opt-in to receive our Community Engagement Newsletter.