First time logging in? Let's get started!

Step 1 – Check your Email
You will receive an email from: . This email is from church staff and will have the subject line: [St. David's Episcopal Church] Your Account Details
This email will contain your username and temporary password.
Click the link in the email and enter your username and a temporary password.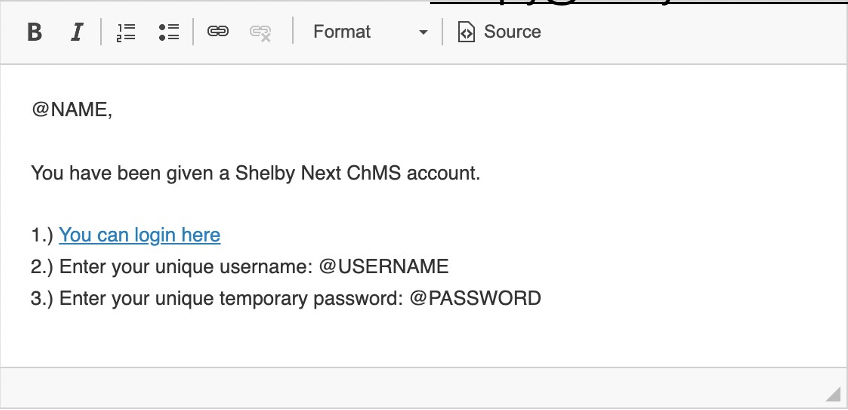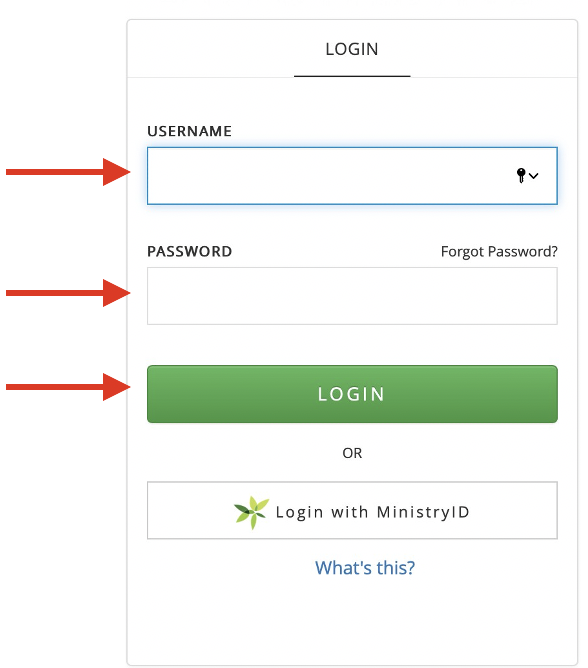 Step 2 - Update your username & password
When you log in, you will see your new My St. David's dashboard.
Click the "My Info" icon to access and update your account information.
Enter your new username (we recommend using your preferred email address)
Enter your new password (must be at least six characters)
Enter your new password again to confirm
Click "Save"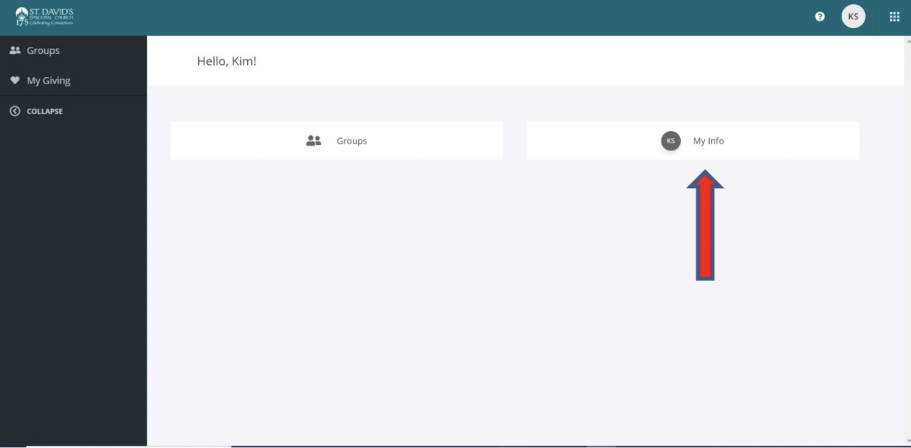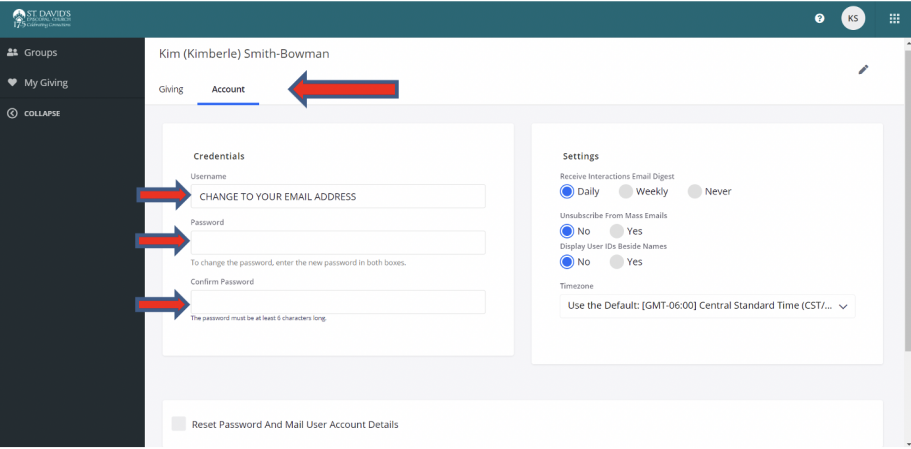 Step 3 – Give online & set up your recurring giving
Once you have claimed your membership account by logging on and updating your password, you can donate to the church and set up your recurring giving.
Click the waffle/grid icon in the upper right-hand corner of your browser (next to your initials)
Click "Give Now"
Click "ST. DAVID'S EPISCOPAL CHURCH"
You will be directed to our giving page, where you can enter a one-time donation.
Click "Recurring" to set up your recurring gifts.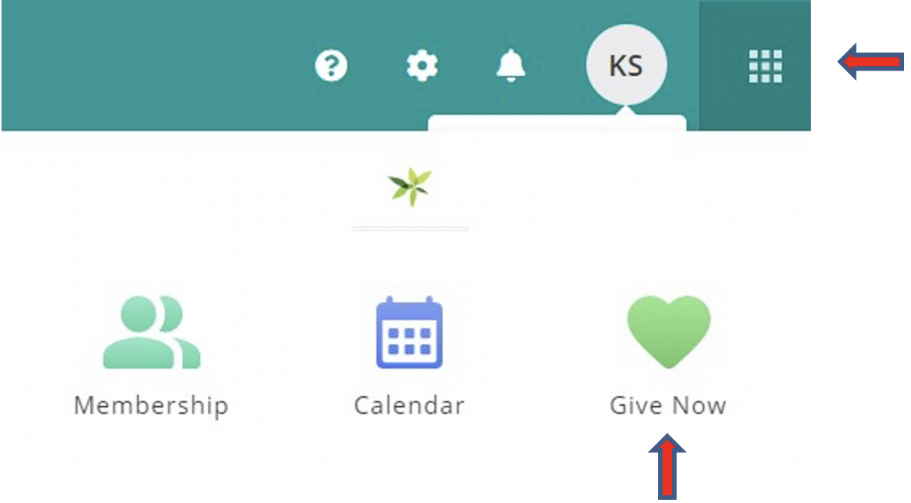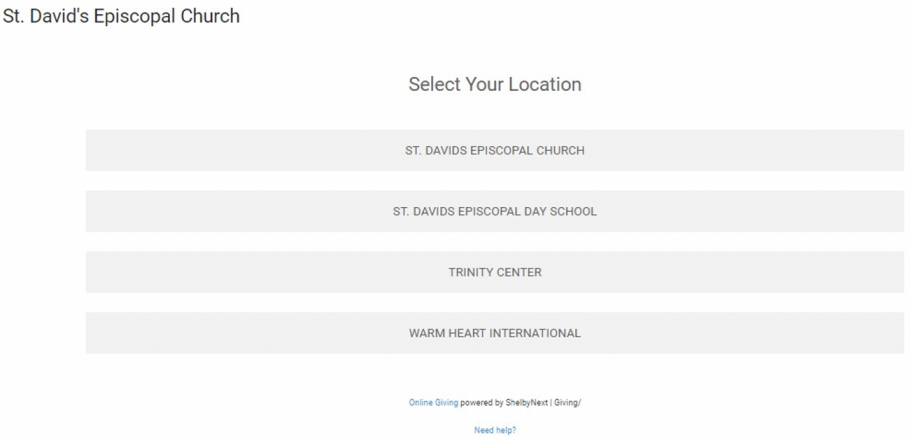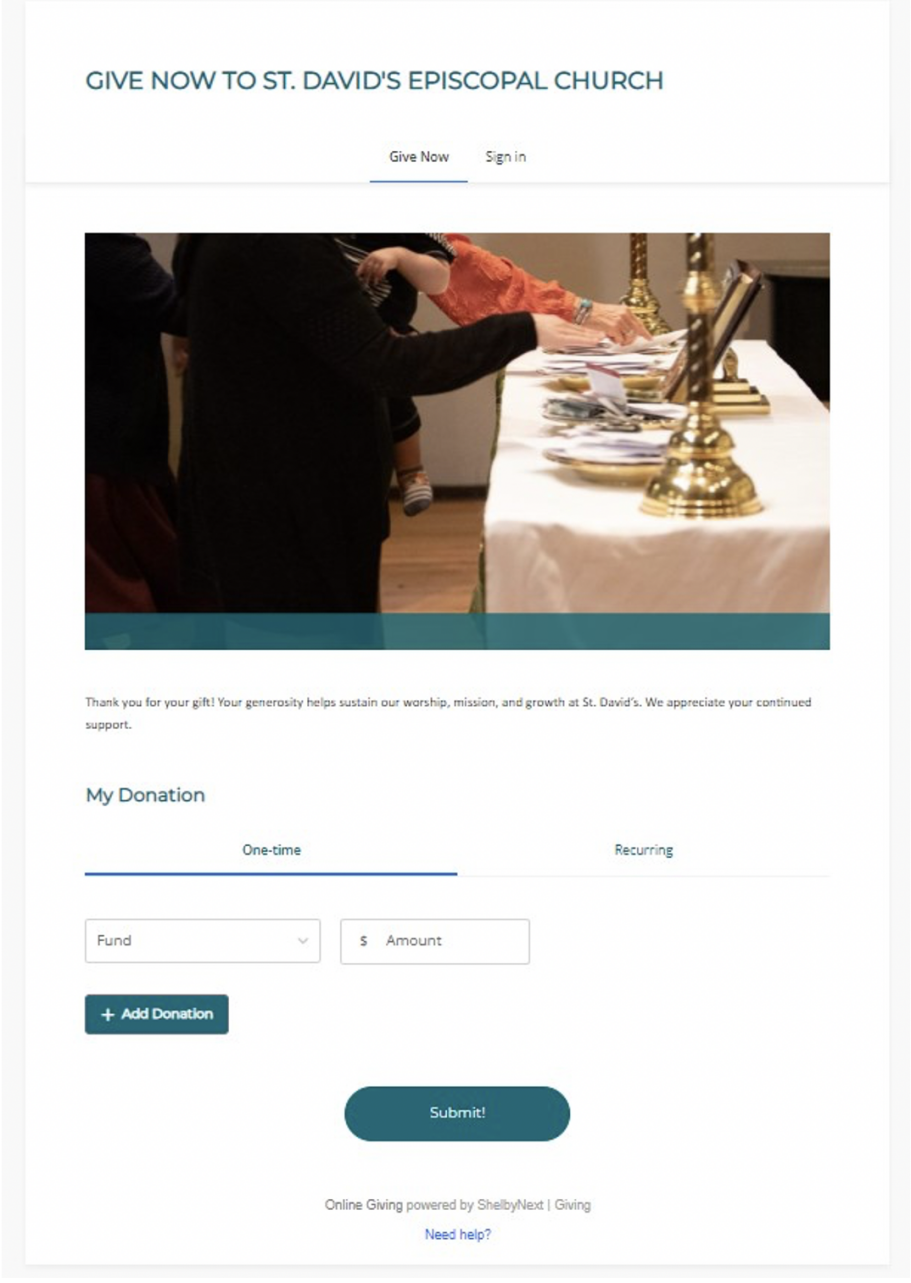 HELPFUL HINTS
When entering your information into the Give Now payment form, be sure to use the same email address that you created for your Membership username in Step 2.

The Shelby system will automatically create a Giving account for you using the email/phone number you provide. You only have to remember one login if you use the same email.

If you log out and forget your password, click the "Forgot Password" link on the login page or contact the church office ( ) to be sent a link to reset your password.
You will use your updated Membership credentials from Step 2 to sign in to My St. David's through the link in the website header and the member-only areas of the church app.
Chrome is the browser that works best with the Shelby system.
NEW Church App
Our new app is available for download.
Anyone may use the public features: Calendar, Services, Give Now, Contact
To access membership privileges click "Profile" and log in by entering the credentials you created for your Membership account in Step 2.
This will activate the "People" tab, which includes:

Access your groups (Children's Classes, Committees, Social Groups, etc.)
Connect with group leaders
Opt-in and access our church directory (coming soon!)