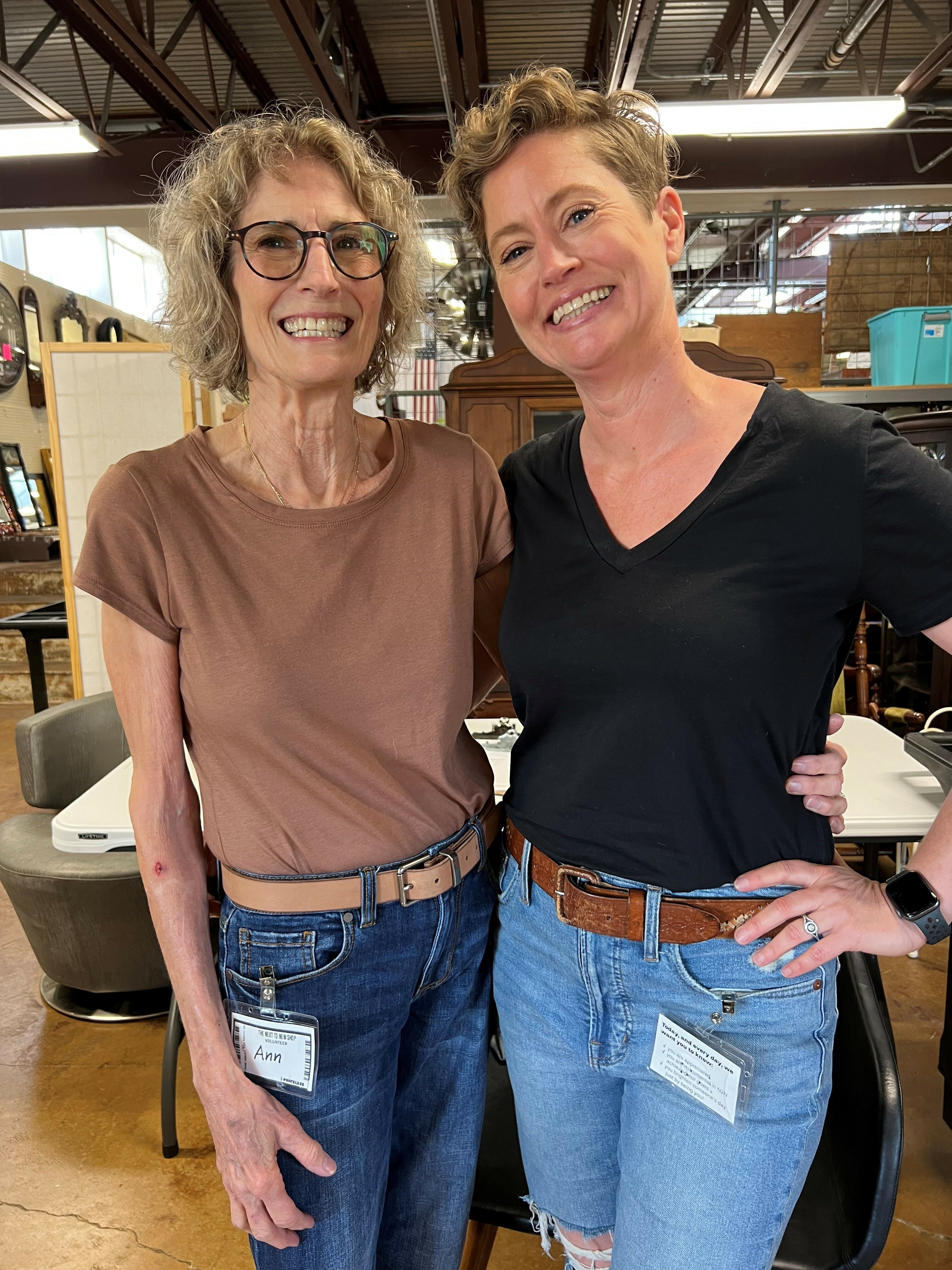 I am Ann Jinkins. My wife and I have been members at St. David's since 1997; our kids were raised in St. David's under the wonderful wise and patient guidance of Sunday school teachers, youth leaders, priests, staff, and church friends. After the rite of Holy Matrimony for any couple was permitted in 2015, we were married at St. David's.
Over the years I have served various ministries, greeter, altar guild, vestry, and Café Divine. This year I began volunteering at Next-to-New in the consignment area with my daughter and I love it. My daughter and I had decided that we wanted to volunteer together and that Next-to-New was the perfect place. We both had shopped at the shop for years but I had not had time to volunteer. With children grown and retirement I finally have the time. I am drawn to Next-to-New for a number of things: the mission of serving the church and our community, the relationships with other volunteers, and the connection to consigners and customers.
In consignment I assist in accepting items and pricing items for consignment. Often I seek the guidance of our more experienced consignment volunteers to properly price items. Our consigners bring lovely, cherished things to go on our showroom floor, often family heirlooms that are not longer used in their home or their children are not interested in, or things they have collected but can't hold onto as they downsize or prepare to move from Austin. As I work to assist consigners, I love to hear the wonderful stories about the things they are consigning. As an army brat I can usually tell when someone's parents had been assigned overseas and had collected lovely things.
I look forward to my volunteer day at Next-to-New, seeing my daughter, catching up with the other volunteers, seeing what new treasures will come in that day, and of course, checking out what is on the showroom floor for sale. Who knows, there may be something I just can't live without!