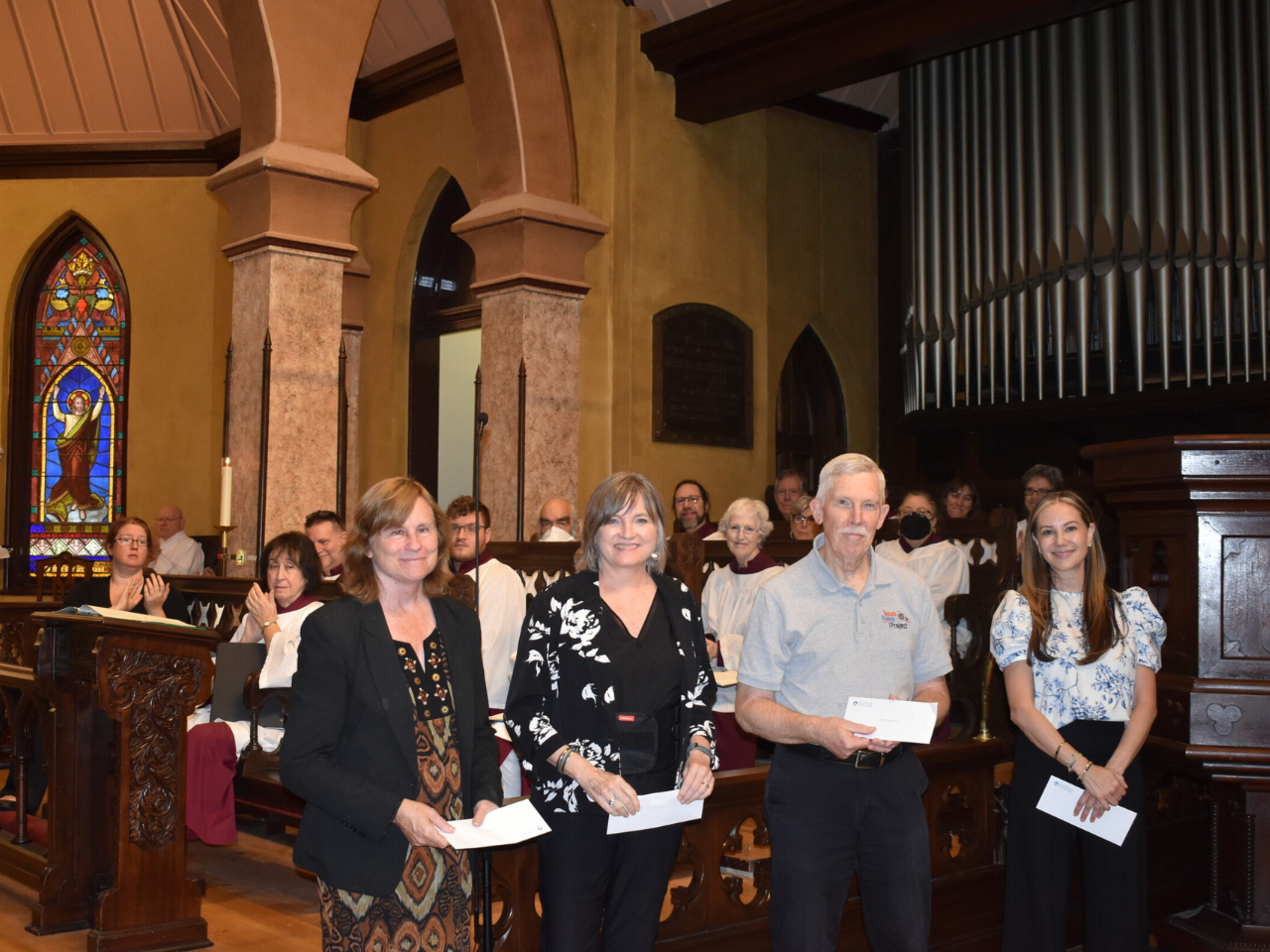 2023 Grants Presented in Worship
Today in our 11:15 a.m. worship service, four $10,000 grants were awarded to local non-profits. St. David's grants committee awards these grants with funding provided by sales at our Next-to-New shop. To date, these profits have yielded more than three million dollars in community engagement outreach grants. The congregation gave thanks for the work of these organizations, our Community Grants Committee members, and our Next-to-New volunteers.

The 2023 recipients included:
Casa Marianella

Casa Marianella welcomes displaced immigrants and promotes self-sufficiency by providing shelter and support services.

Saint Louise House


Saint Louise House is a nonprofit organization dedicated to the success of women and their children moving from homelessness to healthy independent lives.

Swan Songs

Swan Songs fulfills musical last wishes™ by organizing private concerts for individuals with a terminal illness or nearing the end of life. At no cost to the family or facility, a favorite style of music or regional musician is brought directly to the home or care facility.

The Texas Ramp Project is a 501(c)(3) nonprofit that provides free wheelchair ramps to low-income older adults and people with disabilities identified by local health care providers.
2023 Community Grants Presentation