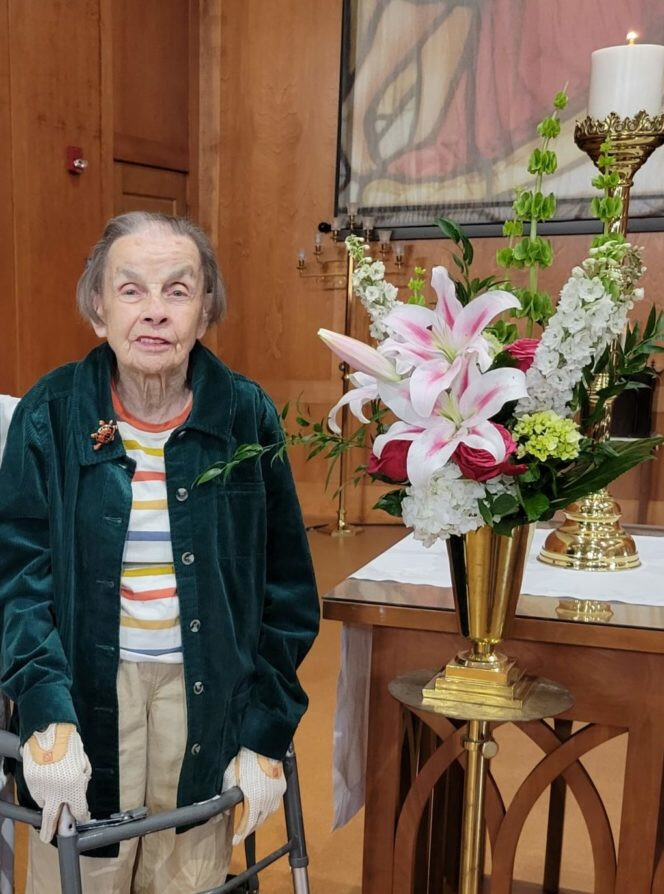 Across the hall from the Guild Parlor there's a small space, formerly a storage closet, with the simple door sign, "Archives." Inside, almost two centuries of business records and newsletters, as well as photos, personal notes, and momentos donated by parishioners through the years are stored on shelves reaching the ceiling. The formal collection, preservation, and cataloging of these irreplaceable historic items has been at the hands of Virginia Phillips since our 150th anniversary.
After retiring from The University of Texas, having worked in a variety of positions, as librarian, administrator, and most notably, assistant director for Branch Services for the General Libraries, she began using her talents to create the St. David's Archives.
Virginia will serve as honorary chair of our 175th Anniversary Celebration. For more than 25 years her patient efforts of preservation and organization created our archives from stacks of paper and scattered files. The celebration and contemplation of our parish history is made much richer because of Virginia's work.
Virginia celebrated her 100th birthday this November in Sumners Hall.