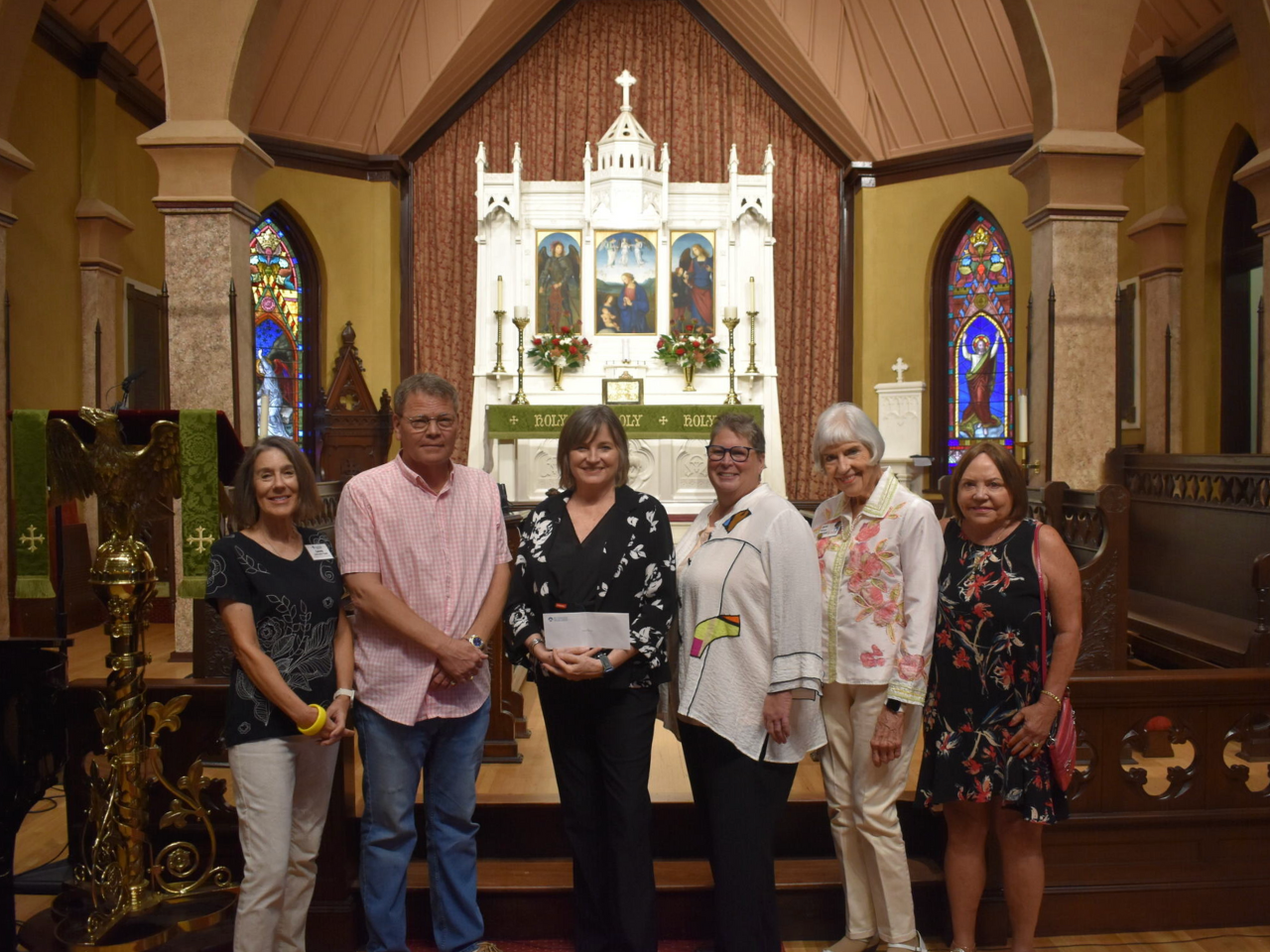 In late August, the St. David's Grant Committee for Community Outreach (GCCO) awarded four $10,000 grants to local non-profits. St. David's Grants Committee awards these grants with funding provided by sales at our Next-to-New shop.  Over the next four weeks, we would like to introduce each of these recipients to you.
SWAN SONGS
Swan Songs fulfills musical last wishes by organizing private concerts for individuals with a terminal illness or nearing the end of life. At no cost to the family or facility, a favorite style of music or regional musician is brought directly to the home or care facility.
Committed to supporting live music in the community, Swan Songs compensates its musicians for each performance.
They are easy to request, convenient, professional, personalized, intimate, and memorable. Anyone can request a concert – the recipient, a family member, life partner, healthcare or social worker, friend, or spiritual advisor. A specific style of music may be requested (big band, bluegrass, bagpipes, opera, folk music from Czechoslovakia), and Swan Songs makes every effort to match the request with the perfect musician.
Swan Songs is an excellent reflection of the Austin community's generous spirit. The grants given by St. David's are a significant donation that can make a big impact in moving charities forward with their mission. If you are interested in participating in the action at Next-to-New, where we make money for our community and have a blast doing it, click the button below to complete an application.