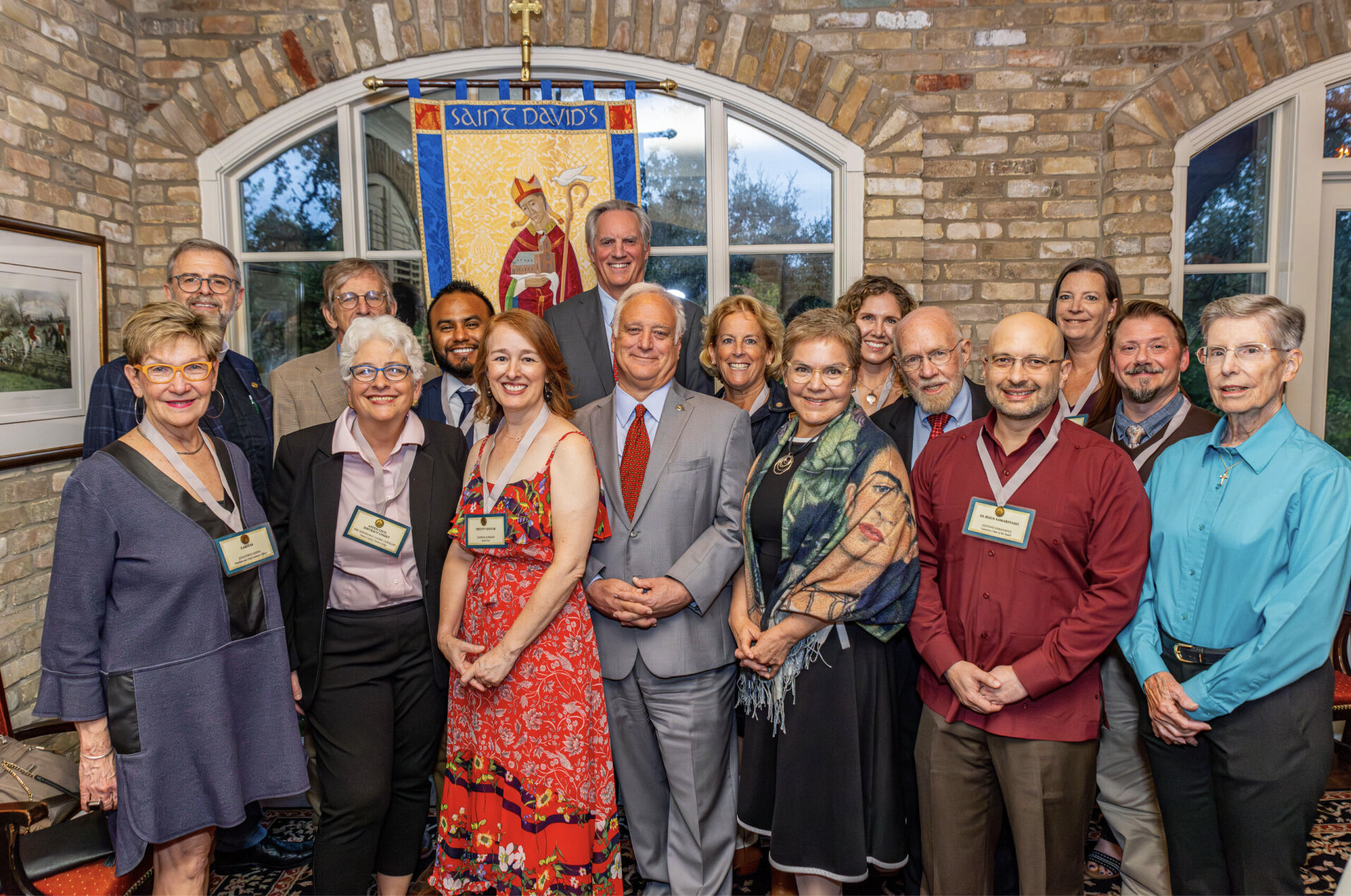 On Monday, Oct. 23, at Tarry House, we commemorated our 175th anniversary, honored our community partners, and celebrated the invaluable work they do on behalf of so many.
St. David's Episcopal Church has, from its earliest days, sought to bring the love of God to the city of Austin. In our 175 years, St. David's church leadership, parishioners, and ministries have helped shape our city through our contributions of time, talent, and resources. As faithful witnesses of Christ, we have been, and continue to be, a church that is deeply committed to serving the most vulnerable among us.
This commitment has allowed us to create historic community partnerships that have launched a hospital and clinic, helped establish life-changing nonprofit organizations, raised millions of dollars in charitable donations, created much-needed ministries, and nourished the bodies and souls of tens of thousands of people in Central Texas and beyond.
175th Anniversary Community Partner Honorees
SALVATION ARMY Stacy
Ehrlich, Director of Development
ST. DAVID'S HEALTHCARE
David Huffstutler, President and Chief Executive Officer
NEXT-TO-NEW
Robert Reid, Interim Director
Pam O'Conner, Rector's Appointment
CARITAS
Monica Crowley, Board Chair
Jo Kathryn Quinn, President and Chief Executive Officer
EL BUEN SAMARITANO
Gustavo Hernandez, Executive Chair of the Board
Dr. Rosamaria Murillo, Chief Executive Officer
ST. DAVID'S EPISCOPAL DAY SCHOOL
The Rev. Angela Cortiñas, Rector's Designate
Kate Terrell, Head of School
TRINITY CENTER
Christian Rodriguez, Executive Director
Jennifer Scariano, Board Chair
Diana and Doug Bell, St. David's Founding Leaders
WARM HEART INTERNATIONAL
Tom Gebhard, Co-Founder
Linda Gebhard, Board Member
FOUNDATION COMMUNITIES
Walter Moreau, Executive Director
Adrian and Trey Buchanan, St. David's Founding Team Leaders
LAUNDRY LOVE
Dan Melendy, SpinZone Laundry Owner
Amy Moehnke and Diana Dawson, St. David's Founding Team Leaders
TEXAS RAMP PROJECT
Randy Kerkman, Volunteer Recruiter/Austin Regional Coordinator
Ray Trono and Rex Hunt, St. David's Founding Team Leaders
175th Anniversary Community Partner Celebration
At the culmination of the celebration, Mayor Kirk Watson proclaimed Oct. 23 St. David's Day in Austin, Texas.