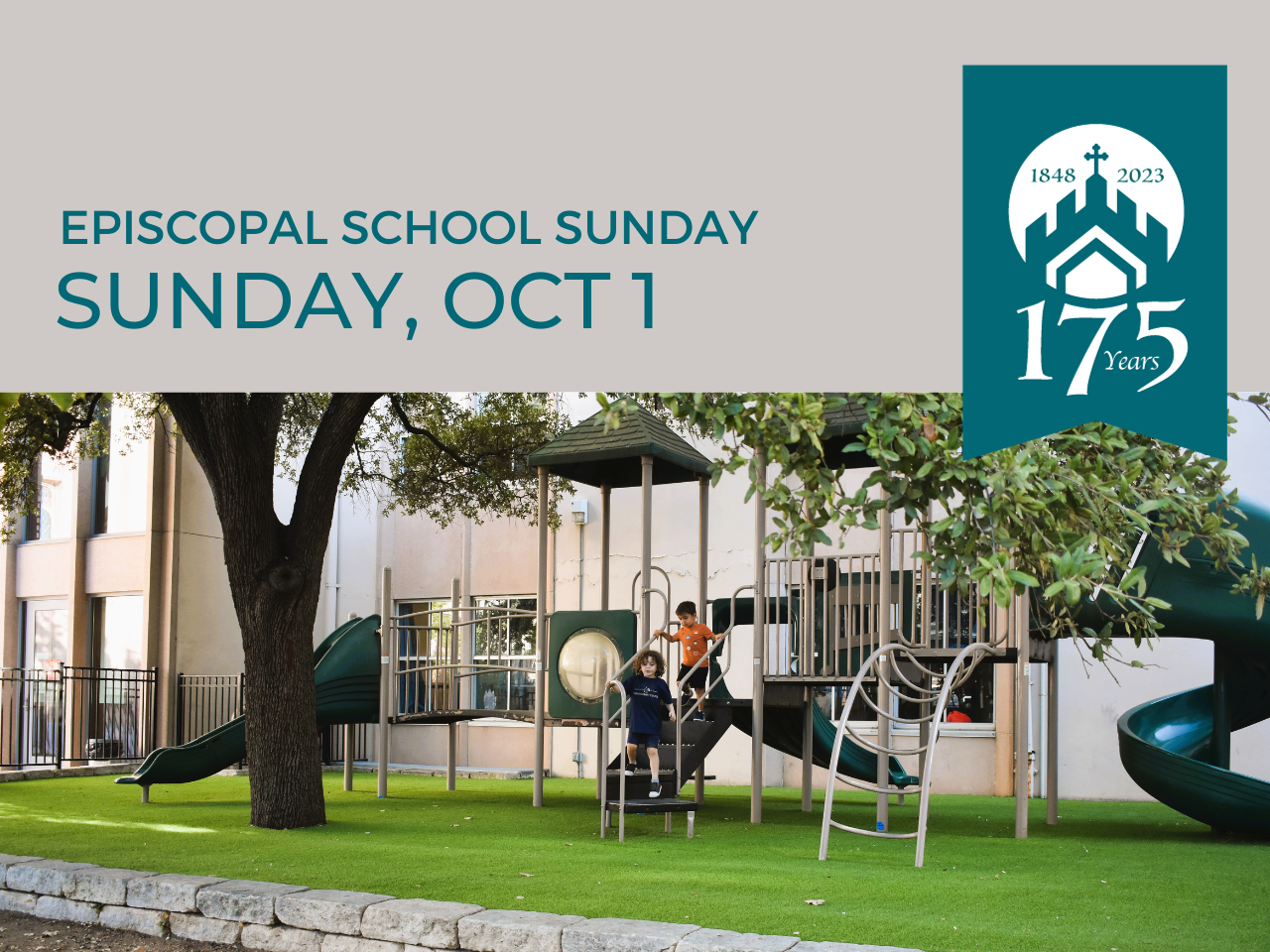 Episcopal School Sunday - Celebrating St. David's Day School
Sunday, Oct. 1
Episcopal Schools Celebration (ESC) celebrates the ministry of the 800+ Episcopal schools and early childhood education programs throughout The Episcopal Church. St. David's Episcopal Day School is celebrating its 25th year in 2023. Our congregation and the day school families are invited on Sunday, Oct. 1, to celebrate and pray for our school in our 9 and 11:15 a.m. worship services.

Day School Director Kate Terrell ( ) will speak in worship. Come to the playground between services and enjoy treats for families and tours of the school.
St. David's Day School began as a morning Mother's Day Out program and has grown to a full-day, year-round program accredited by the National Association for the Education of Young Children (NAEYC). They are also partnered with the Texas Workforce Commission and certified at their highest rating as a Four-Star Texas Rising Star school. The school provides a loving, play-based curriculum for St. David's families, families who work downtown, and families from the surrounding community seeking a diverse and enriching environment with a low teacher-to-student ratio.
Learn more about St. David's Episcopal Day School
God of knowledge and wisdom, we pray to you for all the schools across this country, which are part of the Episcopal Church. We remember them in their variety, in their differences, and in what they share. Give us open doors, open minds, and open hearts that we might accept, learn, and love everything and everyone whom you have given us. Help us to share our lives and what we have, and to learn from all those who are in school with us. We pray in the name of Jesus who opened his arms to all, young and old. Amen.